Coming back from summer field season and into the swing of classes during the fall semester in September can be difficult. This year we dealt with it by welcoming Melati Kaye (MESM student) and Diana Beltran (Postdoc) to the lab group!! Elle was away, otherwise there would've been many welcoming cards and drawings. We're stoked to get Melati in the lab group given her background in Indonesia as a freelance reporter for many years - she has a deep knowledge of the ins-and-outs of Indonesia fisheries. Diana comes from a background of doing fish genetics and connectivity work in the Caribbean, specifically Puerto Rico.
Evans spent most of 2017 in Ghana collecting data, as did Elle in Indonesia, so the lab felt lonely, However, we finally got them back after the New Year and office morale immediately increased! We also welcomed Celeste Venolia (MS student) and Kelvin Gorospe (Postdoc) into the group at the start of the New Year - see below for their recent happenings.
Congratulations to Humphries Lab alum Lauren Josephs on getting her master's thesis published in the Journal of Environmental Management. Check it out here.
Keep reading below for reports on what folks spent the second half of 2017 and beginning of 2018 doing:
Evans Arizi (PhD Student). At the moment, all coursework is over for Evans and he is focusing on collecting data for his dissertation. His research looks at the potential efficacy of seasonal and spatial closures on Sardinella populations in coastal Ghana, as well as gear interactions with the fish. Data collection for this research commenced in Summer 2017 and it is still in progress with many field assistants employed in all the coastal regions of Ghana! Throughout Fall 2017, Evans was in Ghana training the assistants to gather data. As part of the requirements for his PhD degree, Evans is preparing to take his comprehensive exams in March. For this reason, Evans has returned to URI and is studying diligently and can be found in the office or library at all hours of the day!
Elle Wibisono (PhD Student). Elle was back in Bali, Indonesia, to do data collection for the first chapter of her dissertation. She had to collect catch data from partner fishers all over central and eastern Indonesia by taking photographs of their fishing ledgers (receipts or logbooks). This entailed a lot of traveling, talking with the fishers over very sweet tea or coffee. Some fishers were transparent about their catches and were very welcoming, others were less so. She got a lot of help from The Nature Conservancy (TNC) Indonesia site coordinators throughout the data collection process and is incredibly thankful for their collaboration in the project. Throughout her time in Bali, she also used the TNC Bali office for free internet and coffee and workspace (thanks Peter and Jos!). Being in Bali meant that AM cycling and swimming was back on the agenda, albeit less than usual due to travels and general busy-ness.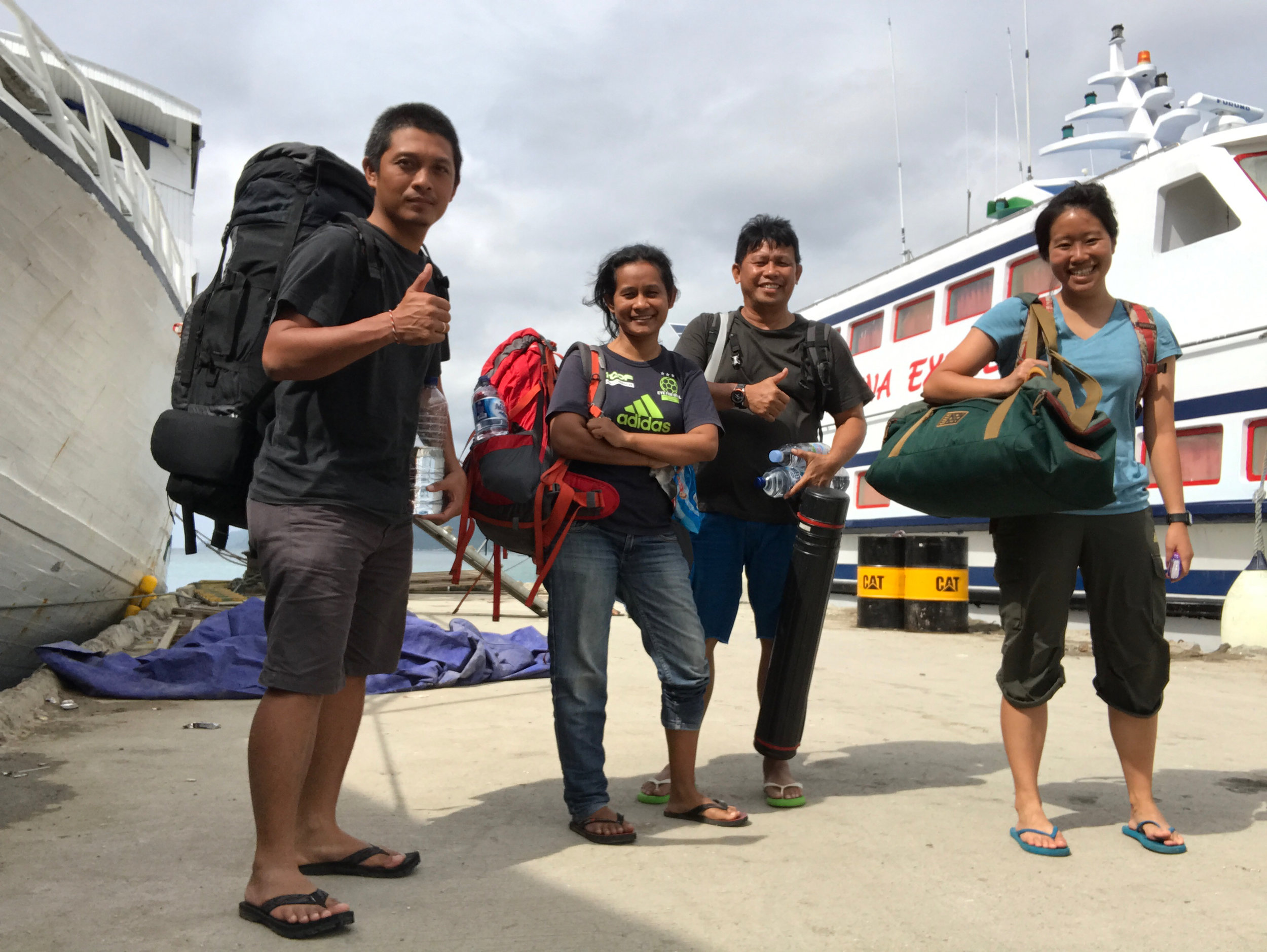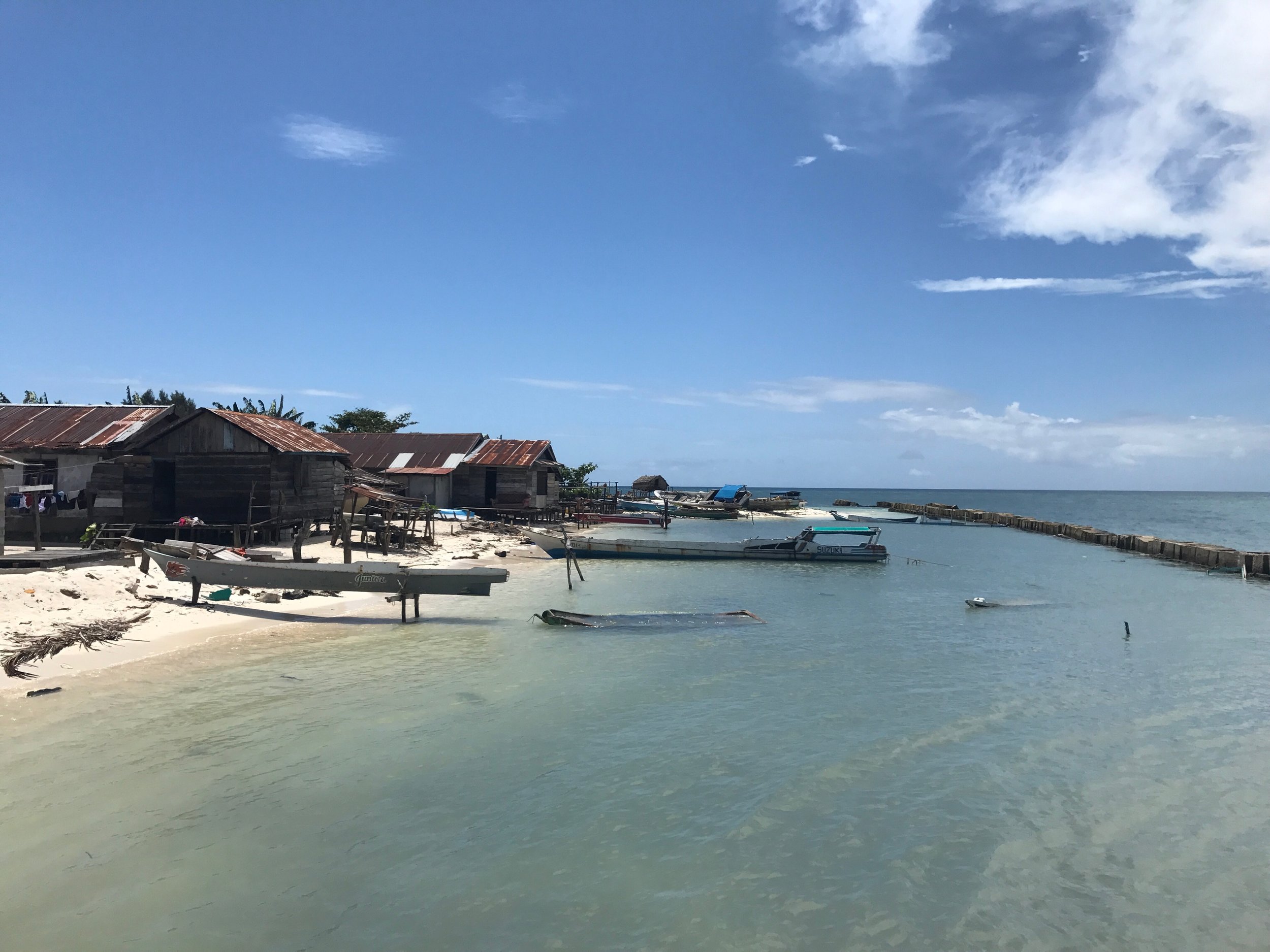 Paul Carvalho (PhD Student). During fall 2017, Paul travelled to Indonesia to finalize his research permits and worked on his dissertation proposal. He and Austin made another trip to Indonesia over winter break and collected fish and benthic data from 20 sites in Raja Ampat, West Papua, Indonesia. Collaborators from Bogor Agricultural University joined them on the trip, and Paul learned many new fish species with the help of their seasoned field veterans. In the Spring, he is taking his last class (population dynamics) and teaching three sections of introductory biology lab. Paul plans to return to Indonesia in May and July of this year to collect data from Wakatobi and Lombok.
Kelvin Gorospe (Postdoc). Kelvin spent the last few months preparing to leave Hawaii, which involved selling off and giving away a lot of his things, and being woken up by a false alarm missile attack! In the end, his shipment to Rhode Island was pretty small, only taking with him his piano, his bed, and whatever winter clothes he still owned. He also took the opportunity to go cross-country by train, stopping in Oakland, Salt Lake City, Denver, Chicago, and New York City to visit friends and family before finally settling in Providence, Rhode Island. As for his research activities, Kelvin spent Fall 2017 wrapping up his position with NOAA and the University of Hawaii. Before leaving, he managed to submit a manuscript to the journal Frontiers in Marine Science. The study, currently still in review, analyzes NOAA's reef monitoring datasets to recreate baseline biomass benchmarks of Hawaii's coral reef fish communities. Kelvin is excited to delve into his projects of ecosystem-based fisheries management and socio-ecological analyses for Indonesia, as well as Narragansett Bay.
Diky Suganda (MS Student). In December, Diky continued his research, titled "The impact of fisheries management on coral reef fish communities and life-history characteristics in Sunda Banda Seascape." The time series data is provided by WWF Indonesia. This study is expected to increase our understanding of the impacts of no-take zones to fish community structures and life history characteristics on coral reefs. Diky spent the fall and winter struggling to analyze the (large) dataset, which has proven to be interesting (but also frustrating).
Melati Kaye (MS Student). Fall was Melati's first semester at URI; she got started with coursework and preparations for research. Over winter break, Melati was in Indonesia to process permits and set up a field site in Wakatobi. In coordination with the Southeast Sulawesi-based Universitas Halu Oleo (UHO), Melati started gathering a year's worth of fish landings data across gear types in Wakatobi National Park. While in Sulawesi, she also met with the UHO Bajau sea gypsy student union.
Katie Viducic (MS Student). In the fall, Katie continued to volunteer with NOAA-NMFS, cataloging samples and recording data from the shark samples collected during the summer months. Katie finished verifying all of her data for her thesis and began exploratory analysis. Over winter break, Katie enjoyed the cold weather and went snowboarding in her spare time. She began the writing process for her thesis and continued working on data analysis for the over 800 blue sharks that make up her dataset. Katie will defend her thesis this summer, so she is busy busy!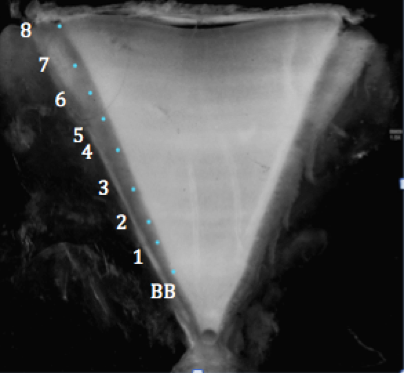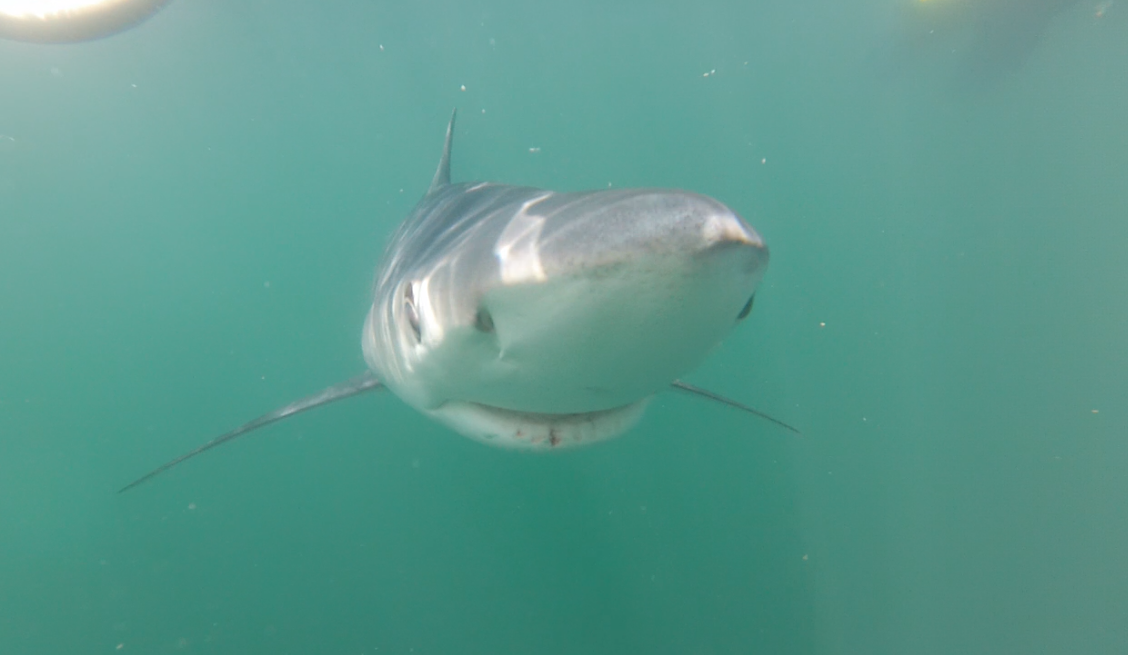 Diana Beltran (Postdoc). Fall 2017 was Diana's first semester with the Humphries Lab! Diana reviewed all fish-related literature on environmental DNA (eDNA) and is working on a review paper of the topic. She and Austin are also thinking about future projects and where to find funding to generate baseline genetic information for coral reef fishes around Indonesia. This baseline data would serve as a database to infer variation in community structure when using eDNA and could be used to ask lots of interesting food web and fisheries questions in the Coral Triangle region.
Celeste Venolia (MS Student). Celeste officially joined the lab in January 2018 after spending Fall 2017 teaching at The Ecology School in Saco, Maine. During her winter break, she spent time reviewing R code and doing some preliminary literature review. She is excited to dive into Dynamic Energy Budget (DEB) modelling to study kelp and oysters in integrated multi-trophic aquaculture systems around Rhody as part of a NOAA Saltonstall-Kennedy project.
Austin Humphries (Assistant Professor). Austin taught a new course for undergraduates called "Food from the Sea" (AFS 105G) which went off well and kids were stoked to learn about fisheries and aquaculture; numerous students with no background in ocean sciences became interested in ocean food production and its history in New England. Austin gave talks at the ICES conference in Florida as well as the CERF conference in Providence, covering for Lauren Josephs (sick) and Paul Carvalho (field work). Fieldwork for the kelp aquaculture project began, and he also spent two months in Indonesia getting the USAID project up and running. This included teaching workshops, dealing with research permits, and spending a few weeks in Raja Ampat collecting data and having fun underwater. You can check out those adventures here: https://www.youtube.com/watch?v=QuD_gom-JII.
Phew, that's a big update! Stay tuned...